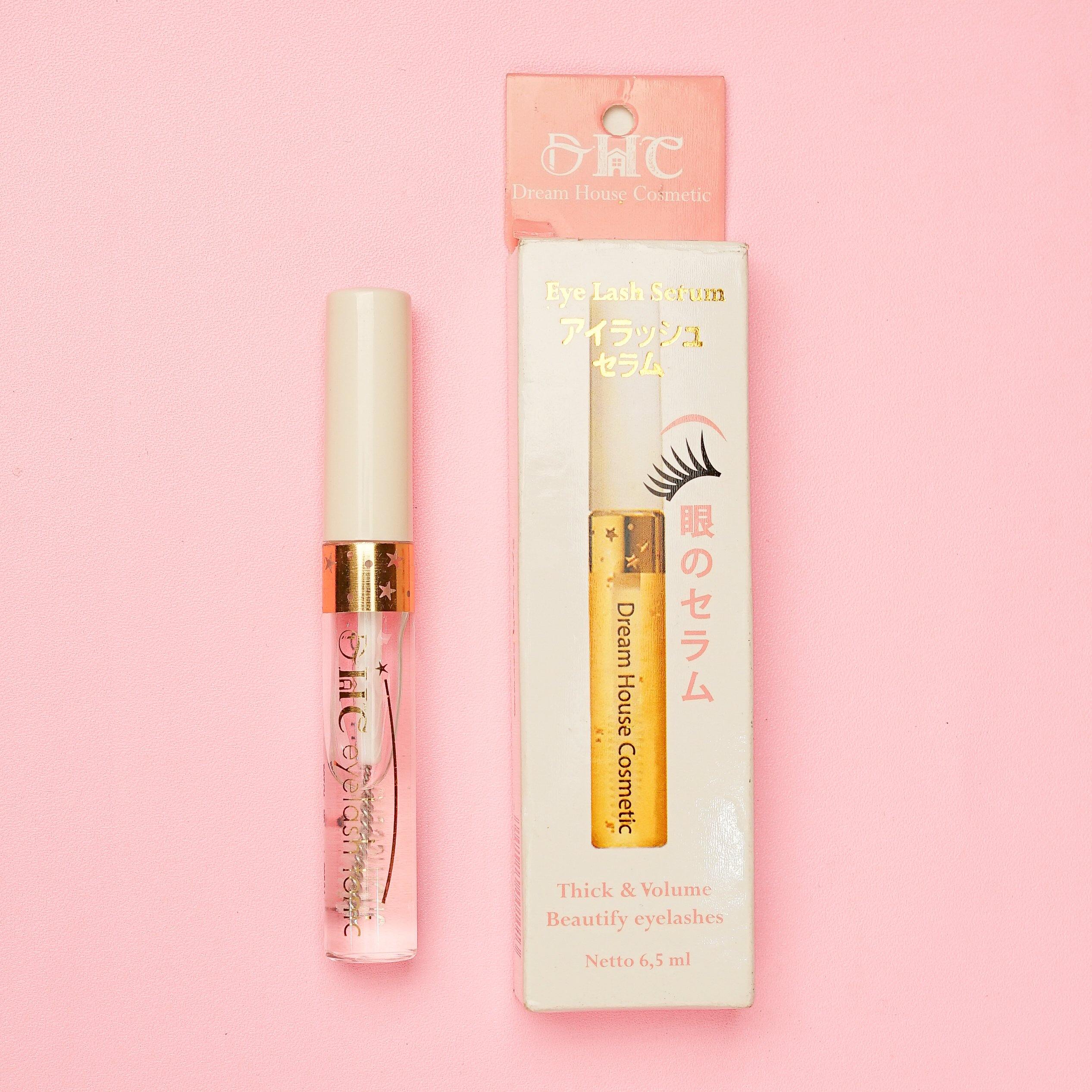 DREAM HOUSE COSMETIC (DHC) EYELASH SERUM
Rp 44.620,00
Regular price
Rp 46.000,00
Subscription • Save
Buat kamu2 yang mau alis tebal dan bulu mata tebal buruan wajib nyoba pakai ini. DREAM HOUSE COSMETIK (DHC) karena Bahan2 dasar dari eyelash DHC ini , semuanya di import dari paris lhoo,
jadi soal kasiat gak perlu ragu lagi ya girls.... selain itu DHC EYELASH SERUM INI bener2 gak buat kantong bolong walau kualitasnya sekelas paris lho...bener2 terjangkau namun kualitas tetap no 1.
YANG GAK KALAH PENTING NYA NIHH CARA MAKAINYA MUDAH BANGET KARENA MENGGUNAKAN SIKAT MASCARA YANG DI DESAIN KHUSUS... TIDAK TAKUT TUMPAH APALAGI MENGOTORI JARI (pakai jari untuk mengaplikasikannya) JADI BENER2 HIGIENIS !!!! Buruan ya di order ya , ingat sudah bpom jadi aman untuk ibu hamil. Wanita menyusi bahkan anak2 5 tahun ke atas jadi buruan di order ya sebelum kehabisan.
--
DHC Eye Lash Serum
Reliance for EyeLash
Thick & Volume
Beautify eyelashes
Netto 6,5 ml
 Serum yang diformulasikan khusus untuk bulu mata. Dengan vitamin ,moisturizer dan bahan khusus untuk merawat bulu mata tampak lebih tebal dan bervolume.
 Cara Pakai: Dioleskan secara merata dengan kuas ke bulu mata
Specially formulated serum for eyelashes. With vitamins, moisturizers and special ingredients to treat eyelashes look  thicker and volume.
Usage :
Applied evenly with a brush to the lashes
Ingredients: Demin Water, Propylene Glycol, Niacinamide, Panthenol, Polyacrylate Crosspolymer-11, Sodium Hyaluronate, Phenoxyethanol
NA 18181205091
DREAM HOUSE COSMETIC (DHC) EYELASH SERUM
Rp 44.620,00
Regular price
Rp 46.000,00